What should be known about Exim Kábel Ltd…
The Exim Kábel Ltd, located in Nagytarcsa, provides the widest choice of delivering telecommunication and special materials and cables. Our company was established by the syndicate of 3 former market leader companies – Exim Union Ltd, Nkábel Ker Ltd and Kerkönyv Ltd – which had been present in the Hungarian market since 1996.


Our company has an own storehouse which is located in Naplás út. 6, Nagytarcsa H-2142, . The wide variety of stored cables and wires, and the personal and technical conditions make us able to satisfy our partner's request, immediately if needed. We can serve the investors, retailers, wholesalers, the contractors and the telecommunication corporations as well.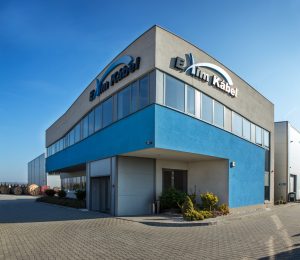 Our permanent stock contains the following items:
QV underground cables
Ql aerial cables
Qf indoor cables
Switch cables
Telecommunications wires
Railway cables
Optical cables
Accessories of optical aerial cables
Protective ducts
Wooden poles
Concrete pillars


We are proud of the fact that we are one the most significant partner of
Magyar Telekom Rt., INVITEL Távközlési Szolgáltató Rt., Thales Rail Signaling Solutions Kft., Huawei Technologies Hungary Kft., and MÁV Zrt.


Our main priority to supply our partners with certificated high quality products, therefore all of our suppliers can prove the method of production at least with the ISO 9002 quality certification.
Beside providing high quality products and short delivery time we try to make affordable prices and payment conditions for our partners. We suggest for our clients to ask for quotation before any concrete order because, being aware of our actual possibilities, that's how we can make the best possible delivery conditions.
If you have any questions regarding unique expectations or technical specifications please don't hesitate to
contact us.